Thursday March the 22nd, 06:00 pm
Salotti d'Acqua: Water in Space
Samantha Cristoforetti and Gennadij Padalka interviewed by Piero Bianucci and Tommaso Ghidini.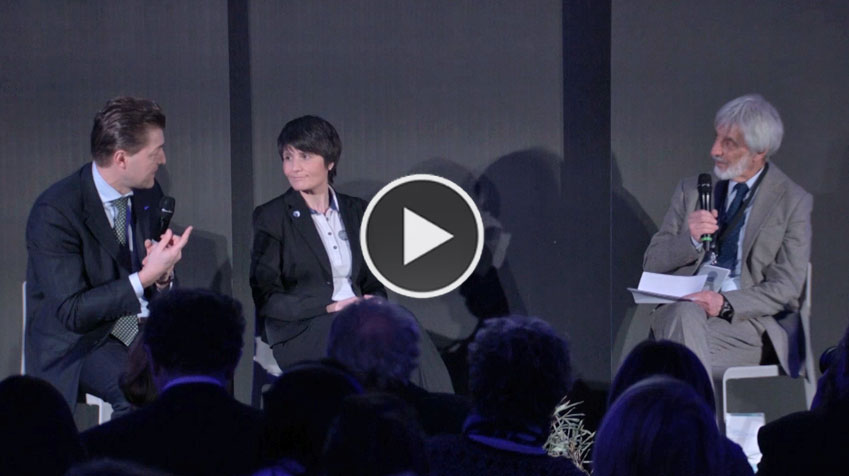 Italian Astronaut
In 2001 Samantha joined the Italian Air Force Academy in Pozzuoli, Italy, graduating in 2005. She served as class leader and was awarded the Honour Sword for best academic achievement. From 2005 to 2006, she was based at Sheppard Air Force Base in Texas, USA. After completing the Euro-NATO Joint Jet Pilot Training, she became a fighter pilot and was assigned to the 132nd Squadron, 51st Bomber Wing, based in Istrana, Italy. In 2007, Samantha completed Introduction to Fighter Fundamentals training. From 2007 to 2008, she flew the MB-339 and served in the Plan and Operations Section for the 51st Bomber Wing in Istrana, Italy.
In 2008, she joined the 101st Squadron, 32nd Bomber Wing, based at Foggia, Italy, where she completed operational conversion training for the AM-X ground attack fighter.
Samantha is a Captain in the Italian Air Force. She has logged over 500 hours flying six types of military aircraft: SF-260, T-37, T-38, MB-339A, MB-339CD and AM-X.
Samantha was selected as an ESA astronaut in May 2009. She joined ESA in September 2009 and completed basic astronaut training in November 2010. In July 2012 she was assigned to an Italian Space Agency ASI mission aboard the International Space Station. She was launched on a Soyuz spacecraft from Baikonur Cosmodrome in Kazakhstan on 23 November 2014 on the second long-duration ASI mission and the eighth long-duration mission for an ESA astronaut.
Samantha Cristoforetti
Italian Astronaut