21 March, 12.00 p.m.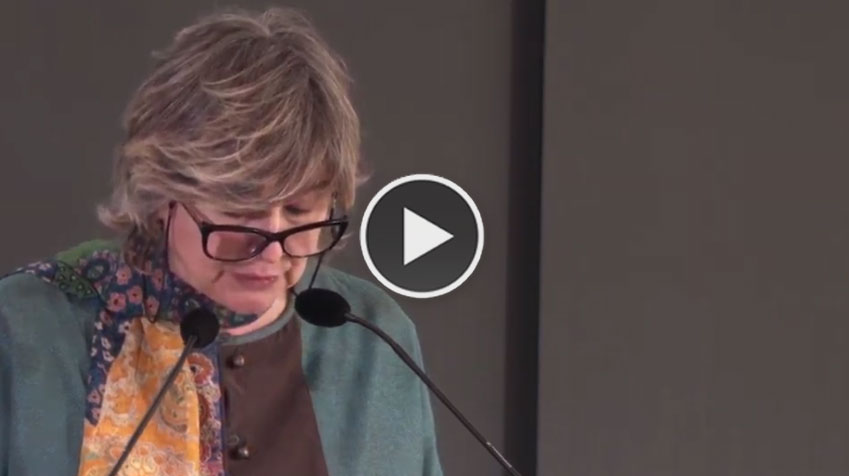 The World Water Development Report 2018: nature-based solutions for Water
The 2018 edition of the World Water Development Report seeks to inform policy and decision-makers, inside and outside the water community, about the potential of nature-based solutions (NBS) to address contemporary water management challenges across all sectors, and particularly regarding water for agriculture, sustainable cities, disaster risk reduction and improving water quality. Water management remains heavily dominated by traditional, human-built (i.e. 'grey') infrastructure and the enormous potential for NBS remains under-utilized. NBS include green infrastructure that can substitute, augment or work in parallel with grey infrastructure in a cost-effective manner. The goal is to find the most appropriate blend of green and grey investments to maximize benefits and system efficiency while minimizing costs and trade-offs.
NBS for water are central to achieving the 2030 Agenda for Sustainable Development because they also generate social, economic and environmental co-benefits, including human health and livelihoods, food and energy security, sustainable economic growth, decent jobs, ecosystem rehabilitation and maintenance, and biodiversity. Although NBS are not a panacea, they will play an essential role towards the circular economy and in building a more equitable future for all.
The United Nations World Water Assessment Programme (UN WWAP) is hosted and led by UNESCO. WWAP brings together the work of numerous UN-Water Members and Partners to produce the annual United Nations World Water Development Report series.
Deputy Coordinator and Deputy Director of the UNESCO World Water Assessment Programme (WWAP)
Since 2008 Michela Miletto holds the position of Deputy Coordinator and Deputy Director of the UNESCO World Water Assessment Programme (WWAP) Secretariat, based in Perugia. From mid-2013 to 2015, she acted as interim Coordinator / Director. Michela is a geologist who has worked for over thirty years in the assessment and management of water resources the protection of aquatic ecosystems, and the exploration and development of renewable sources of geothermal energy. At WWAP, she is currently committed to developing regional and national pilot projects on integrated water management in arid or degraded areas for the improvement of youth employment, and in relation to migration flows. She has always promoted the adoption of gender perspectives and women empowerment in the water resources management and assists Member States to incorporate gender considerations in their water policies, through capacity strengthening and participation.
Prior to joining UNESCO, Michela has worked for eight years as a senior specialist in the Organization of American States (OAS) in Washington DC. Since 1994 she served the Department
of Earth Sciences at the University of Turin, in Italy as Assistant Professor; since 1984, she worked as technical consultant in development projects for the United Nations, the European Union, the Italian Ministry of Foreign Affairs, in private companies and NGOs, living in various countries of Latin America, Eastern Africa and Tibet, the USA, and Europe. She is fluent in English, Spanish and French.
Michela Miletto
Deputy Coordinator and Deputy Director of the UNESCO World Water Assessment Programme (WWAP)