Thursday, March the 22nd, 04:30 pm
Solid solutions for a liquid threat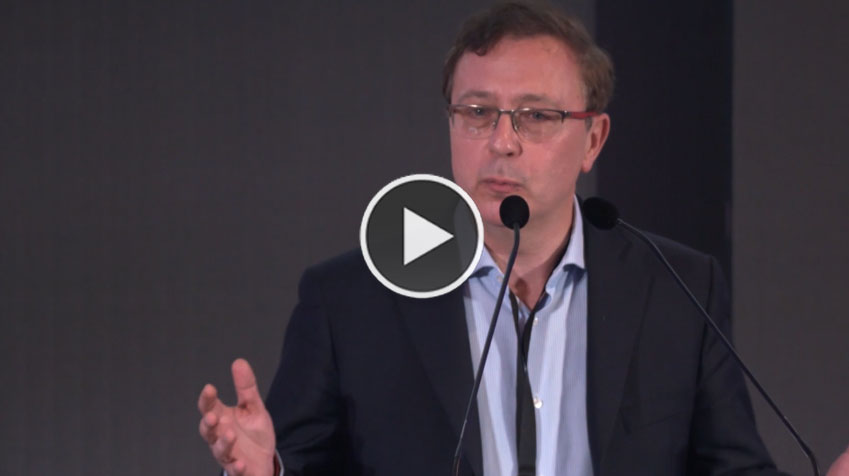 Climate change and environmental degradation are already having a dramatic and increasingly severe effect on the poorest populations, provoking illegality, conflict and forced migration. From melting glaciers to droughts and the alteration of oceanic currents, water is the common denominator of 79 current environmental crises, and of numerous other potential crises. But it is also the key to solutions that can prevent threatening scenarios: We can still run for cover, but time is running out.
Italian Minister for Foreign Affairs
Since the early '90s he has carried out research and study of the then misunderstood link between environmental protection, human cohesion, peace and security. He published the first article on the link between the environment and social stability in 1994, anticipating the first official alarm that arose in 1997 with the UN GEO-1 Report. His first monograph on the subject, The Indissoluble Cycle – Peace, Environment, Development and Freedom, was published in 2002.
Lecturer, he has taught at various universities in Italy and abroad and in 2009 Ottawa University in Canada entrusted him with the first university course on "environment, resources and geo-strategy", a subject which he continues to teach.
Coordinator for the Environment of Development Cooperation, he heads Italian delegations on water and land degradation and is a member of negotiating teams on climate, oceans, biodiversity and other environmental issues dealt with by the United Nations. Vice President of the Mountain Partnership, Board member of the Global Island Partnership.
Grammenos Mastrojeni
Italian Minister for Foreign Affairs