Friday, March the 23rd, 04:10 pm
Efficient and sustainable water use in the tomato production chain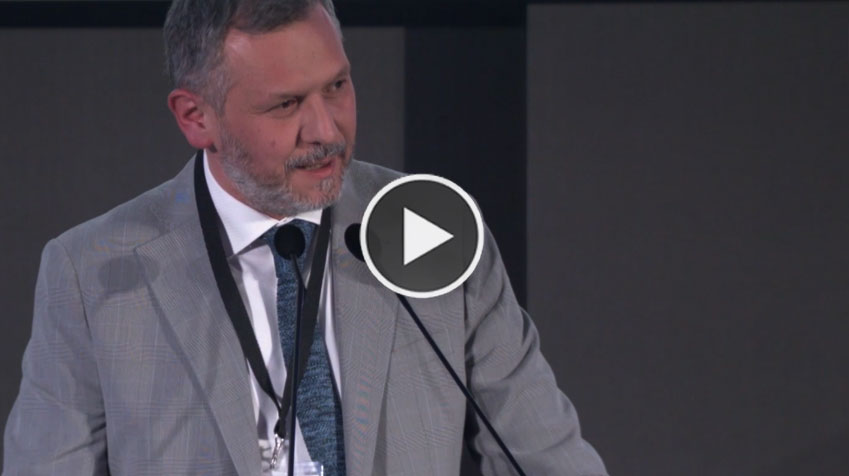 Water as a fundamental element for food production. The importance of water in tomato cultivation and in processing phases. The need to measure the amount of water used and to evaluate its effectiveness so as to guarantee an efficient and sustainable use. The possible evaluation of the variations between punctual and large-scale measurements to ensure reliable assessments. The experience of manufacturing organizations in the development of sustainable agriculture and the supply chain approach, via a system recognized as the "Interprofessional and interregional organization of the Tomato District of Northern Italy", involving almost 2000 farms and 24 processing plants.
Directs the Agro-gastronomic service of the AOP CIO
He began his professional activity as a research technician, first at the Vittorio Tadini farm and then at the Stuard farm. After a brief period at COPADOR (the Po Valley Fresh ProduceConsortium) of Collecchio, Parma, where he began his career in professional organizations, since 2000, in the AOP C.I.O. he has planned and implemented the collective supply service of the technical means necessary for tomato cultivation, as well as coordinating the relative activities of experimentation to help the development of sustainable agriculture.
He works on the development of sustainable cultivation techniques and since 2004 is a member of the Arable & Vegetable crops Working Group, at Sustainable Agriculture Initiative Platforms, as well as a board member of "CITIMAP, a company that implements modern remote sensing technology in precision agriculture". He coordinated the "Research, Experimentation and Integrated Production Disciplinary (DPI)" work group for several years, on behalf of the "Distretto del Pomodoro da Industria del Nord Italia" Interprofessional Organization.
Since May 2014 he is Mayor of the town of PODENZANO (Piacenza) and since October 2014 he is Provincial Councillor of the Province of Piacenza, currently responsible for agriculture and the environment.
Alessandro Piva
Directs the Agro-gastronomic service of the AOP CIO