Saturday, March the 24th, 05:00 pm
Water Salons: Water and sport
Federica Pellegrini interviewed by Tommaso Macarozzi
Italian Swimmer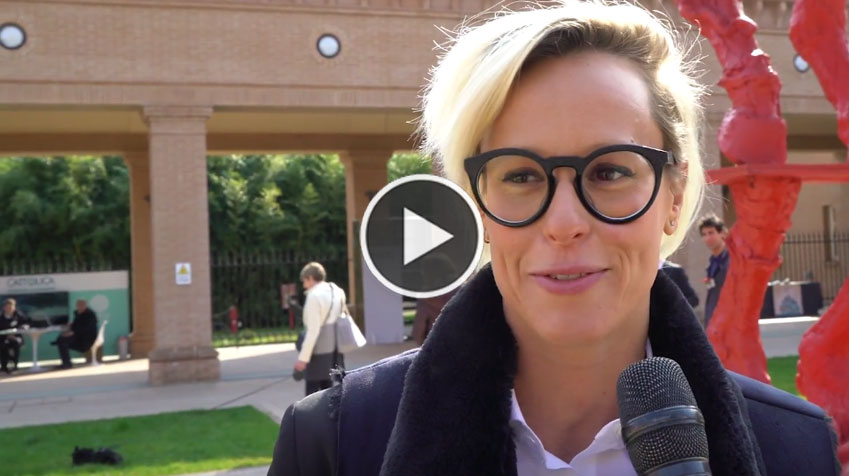 Federica Pellegrini was born in Mirano (Venice) on August the 5th, 1988. Her parents, Cinzia and Roberto Pellegrini, took her to the swimming pool of Spinea and immersed her in water when she was a baby before she could walk. For this reason, this athlete likes to call herself a fresh water creature.
Federica competes for the Circolo Canottieri Aniene. Current holder of the 200m freestyle world record, she is the only Italian swimmer to have broken world records in more than one speciality. First Italian woman to have won a gold medal in swimming at the 2008 Beijing Olympics, in the 200m freestyle and youngest Italian ever to stand on an Olympic podium, at age 16 at the 2004 Athens Games, where Pellegrini won her first Olympic silver medal. During the World Swimming Championships in Rome in 2009, Federica Pellegrini was the first woman in the world to break the 4 minute barrier in the 400m freestyle. In the same competition she won the 200m freestyle final, stopping the clock at 1'52"98 and beating her own record set in the qualifying heat. In less than a year, "la Divina" reduced the world record by 2 seconds.
In 2017 Federica definitively made world swimming history, winning the World Cup in Budapest at the age of 29. She was also the standard bearer of the Italian national delegation in the opening ceremony of the Rio 2016 Olympic Games.
Federica Pellegrini
Italian Swimmer